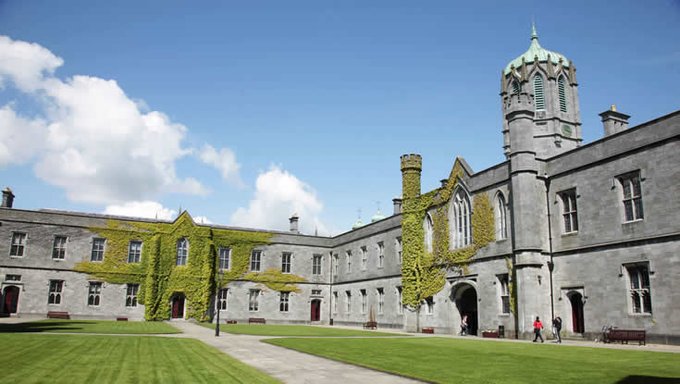 Agriculture & Foods
Lecturer Above the Bar in Climate Change, Agriculture and Global Food Security at National University of Ireland
Deadline: 9 June 2022
Salary:  €68,104 to €88,578p.a
Applications are invited for an appointment as Lecturer Above the Bar in Climate Change, Agriculture and Global Food Security at National University of Ireland Galway. Candidates with innovative research programs in Climate Change, Agriculture and Global Food Security who complement existing inter-disciplinary research and education activities, such as agri-sustainability, climate change and global food security, are particularly sought.
Preference will be given to research strongly aligned with the UN Sustainable Development Goals and targets, and with strategic research impact partners such as the Consultative Group on International Agricultural Research (CGIAR). The criteria for selection are proven excellence and/or potential for scientific impact through original and collaborative research, and teaching that addresses global challenges.
I. Duties
Successful candidates will be expected to develop vigorous externally-funded research programs and to demonstrate strong commitment to teaching and mentoring.
The Lecturer will join the Agriculture and Bioeconomy Research Centre within the Ryan Institute at NUI Galway, and be aligned to one of two main themes of the School:
Sustainable World (agriculture & food, bioeconomy, marine, energy, environmental chemistry, biochemistry, microbiology)
Health and Discovery (medtech, medicinal chemistry, biopharmaceutical chemistry, one health, biochemistry, microbiology)
The successful candidate will have opportunity to engage in relevant postgraduate programs, including; (a) the inter-disciplinary 1 year Masters degree in Climate Change, Agriculture and Food Security (MScCCAFS) in collaboration with the CGIAR and other partners; (b) the MSc AgriFood Sustainability & Technology and (c) the Structured Research MSc in AgriBiosciences.
The candidate should be willing to engage nationally and globally to strengthen educational and research links with partners, and to coordinate and supervise agriculture, climate change and global food security research and education activities of NUI Galway.
II.How to Apply?
Applications should be submitted online
For informal enquiries, please contact Prof. Charles Spillane; Email:

[email protected]

The University is committed to attracting and retaining outstanding and diverse staff who will enhance its position globally. The School especially encourages applications from candidates who can enhance the diversity and inclusiveness of the academic community.